Sundaes in the Park
June 25, 3:00 - 5:30
The York County Gospel Choir will be performing.
July 23, 3:00 - 5:30
Timeless will be playing music
---

Street sweeping in the Borough will take place June 19-23rd.
The tentative street sweeping schedule is as follows:
Monday June 19th – Cranbrook Acres & Delwood Manor area.
Tuesday June 20th – The area North of Canal Street & East of Carlisle Road (Rt. 74).
Wednesday June 21st – The area North of Canal Street & West of Carlisle Road (Rt. 74) and possibly South of Canal Street.
Friday June 23rd – any remaining areas that were not done.

Please note: There is a possibility they could run ahead or behind schedule. Please have your cars moved off the street prior to your scheduled day or after it if they have not gotten through your area.
We appreciate your help in getting our streets cleaned! Thank you!
---
Attention Residents:
Summer is here and we have a lot of inquiries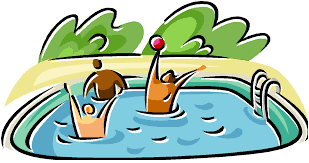 regarding the installation of swimming pools. Any swimming pool over 1,000 gallons and/or a water depth of 24" or more requires a building permit. Click this link to see all the requirements. A building permit form would need to be filled out and submitted to our office. If you have further questions please call the office at 292-6530. Thank you!

---
VOLUNTEER OPPORTUNITIES
There are currently openings on the Dover Borough Zoning Hearing Board and Planning Commission. These boards meet on an "as needed" basis and provide opportunities for citizens to be involved in their community. If you are interested in serving or would like more information, please contact the borough office at (717) 292-6530.

---